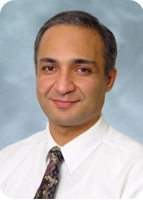 Prosthodontics Prosthodontists is the specialty for the restoration and replacement of missing, damaged, or unasthetic teeth. Services include dental implants, fixed and removable dentures, veneers, full mouth reconstruction, and much more. Dr. Hamidfar is a specialist in the restoration and replacement of teeth in DFW metroplex with 15 years of experience. After completing four years of dental school, prosthodontists receive three years of specialized training in an American Dental Association accredited graduate program.
Dr. Hamidfar has received his specialty training from the University of Florida in Gainesville, Florida. He has been practicing dentistry for over 15 years in DFW metroplex.
Rigorous training and experience provide him with the special understanding of the dynamics of the smile, the preservation of a healthy mouth, and the creation of tooth replacement. Dr. Hamidfar can recommend and provide the best treatment available to replace lost teeth. If you are unhappy with the look of your smile,
Dr. Hamidfar can improve it by :
Dental Implants
Crowns and Bridges
Partial dentures
Complete dentures
Ceramic Esthetic Crowns
Veneers
Whitening
Bonding
Prothodontist™ Special Training Patients whose extensive rehabilitation requirements involve care from several dental and medical disciplines, present special and time consuming problems for the General Dentist. Prosthodontists are trained to manage and appropriately stage the treatment needs of such patients. When the rehabilitation is complete or simply well underway, the patient returns to the referring General Practitioner for ongoing maintenance care.
Complex implant-supported restorations: Treating the patient whose significant esthetic problems combine with severe occlusal deficiencies requires development of detailed multi-contingency plan of care. The complexities of designing and placing multi-implant-supported restorations can be substantial, particularly for patients with significant bone loss. When sinus lift procedures or other strategies for increasing bone support are necessary, preoperative imaging and accurate implant placement. Consultation with or referral to a prosthodontist is crucial.